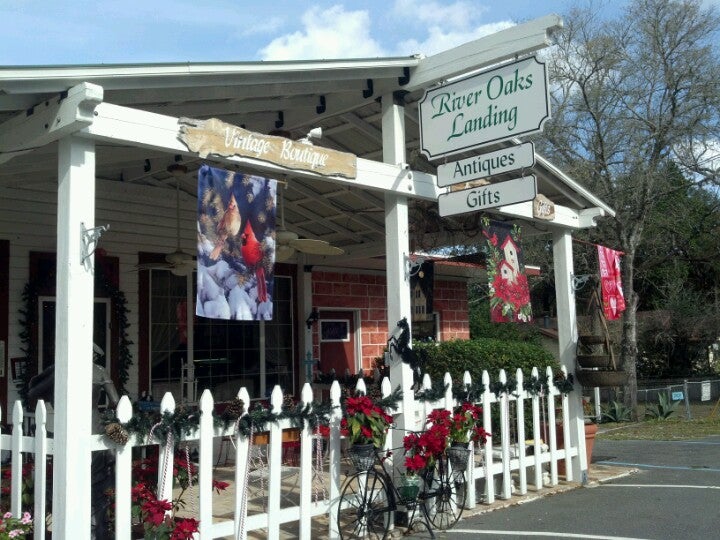 Historic River Oaks Landing
Come on in to historic River Oaks Landing for unique shopping and hand-dipped ice cream cones! Originally built in circa 1920 as a general store, River Oaks Landing now claims a historic spot in Nobleton, Florida where patrons can come shop and enjoy ice cream while sitting by the Withlacoochee River. Owned and operated by Patti and Dave.
Come in for a Hand-Dipped Ice Cream Cone!
Gifts & Antiques!
Shop inside for a variety of interesting and unique items varying from gifts, jewelry, antiques, and more! Find your new treasures here, or that something special for your special someone! Lot's of things to look through, so make sure to come in and take a look around!